Demand-driven co-creation helps companies to co-create innovations that have better customer relevancy
Feb 24, 2020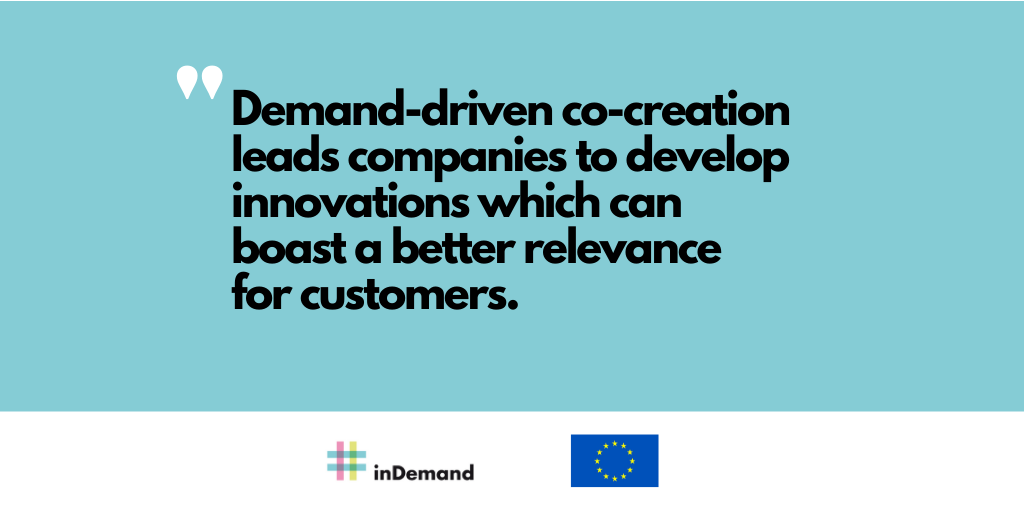 This article was written by Minna Pikkarainen & Heini Malm,
inDemand partners from Oulu University and Business Oulu. 
Imagine that you are a doctor in a medical centre. You know that there are more and more patients coming in in the future. You have plenty of ideas about how to improve the situation but you do not really know how to make it happen.
Our health system has serious problems in all over the world. It is well known, that the number of elderly people will triple by 2050. This is happening at the same time when people are suffering more from chronical diseases.  It is already a reality in our societies that the healthcare organizations need to put many efforts to optimize the patient care and by doing so, we are in a risk to loose user-centricity of the patient care.  One solution for the problem would be to develop a new type of innovation approach between companies, hospitals, policymakers and intermediate organizations that allows challenges to be identified by health experts and patients.
The way in which science formulates questions brings us to look at the business opportunities and health organization change created by demand-driven innovation co-creation approach. The result of the study? To make a long story short: The conclusion of the submitted papers is that demand-driven development has great importance for the companies that want to make sure of their solution relevancy. At the same time the use of the novel approach, require large cultural change and new skills from the participated health care organizations.
We've been working with inDemand for two years now resulting 11 novel innovations that support emergency care, pediatric care, surgery care, etc. And that's a nice story because everything starts with personal interests of healthcare experts.  During the past five years, we have but the enormous amount of efforts in both Business Oulu and Oulu Business School supporting companies that are targeting the hospital markets. Already at 2015, we were seen many frustrated CEOs that are suffering from their businesses because the hospitals are lack of expert engagement for innovation activities and neither of the parties do not have funding really to co-innovate the solutions together. Additionally, companies and hospitals are often facing difficulties in co-creation related to system integration and regulation issues.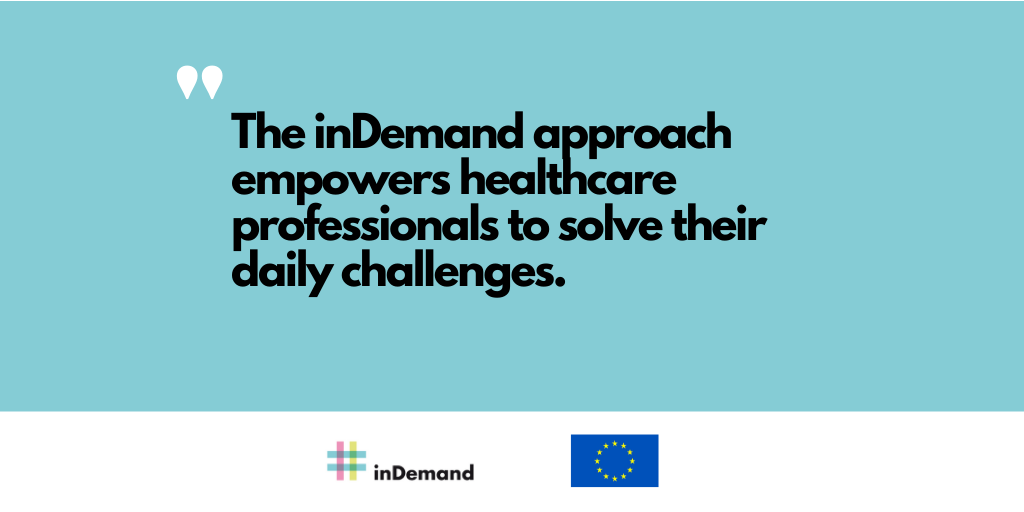 Through inDemand, we found that demand-driven innovation approach really helps both parties to make solutions that are more meaningful and thus overcome the previous innovation issues. It can be seen as an empowering and motivating way for health care professionals to solve their daily challenges.
In many of the regions in which the model has been applied, the inDemand model has already become a continuous regional level activity which is leading to the closer, collaboration between different regional players. It is, however, very important to pay much attention to the challenge selection in which some kind of tools might help us to know what solutions already exist or are under development in the other healthcare organizations. We also need to set clear rules and methods for co-creation and communication between the different parties and to think more about how to link the solutions with the innovation purchasing approach of the involved hospitals.
Of the doctors and nurses who were involved in inDemand most of them now know more about the innovation work and are still active doing innovation activities with the involved companies.
*** 
If you found this content useful, subscribe to the inDemand newsletter and don't miss a thing.