First time working with healthcare professionals? Find some good advice!
Sep 04, 2018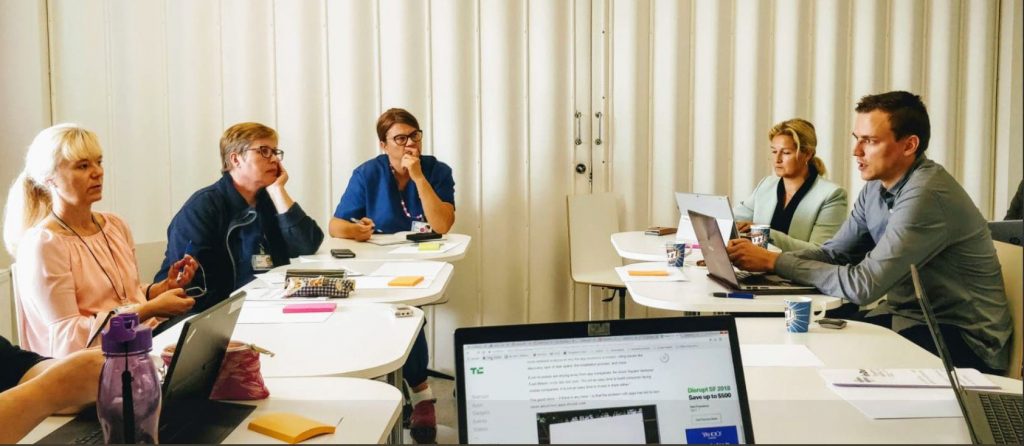 For digital health transformation to skyrocket, teamwork is key. Professionals with different backgrounds -like physicians, nurses, healthcare organizations managers, tech companies and business experts- need to join forces for a common goal: together for better health. This is the inDemand project starting point – no one is an isle and we need to promote a collaborative ecosystem for innovation to happen.
One of the challenges related to teamwork is: do we speak the same language? Are we ready to productively work together? It's not easy to work hand in hand in a group were each member has its own working terms and its specific needs. It's not easy, but it's possible. In fact, it's a must in this digital era. And when teamwork flows, magic happens!
Companies have few shots to work directly with healthcare organizations, thus it's very important for them to have a clear strategy. To gather some good advices how to enable value creating co-creation between companies and healthcare professionals, we have talked with Pauliina Hyrkäs. She's the designer of Innovation Services at Oulu University Hospital and it's currently in charge of the inDemand co-creation process in the Region of Oulu in Finland.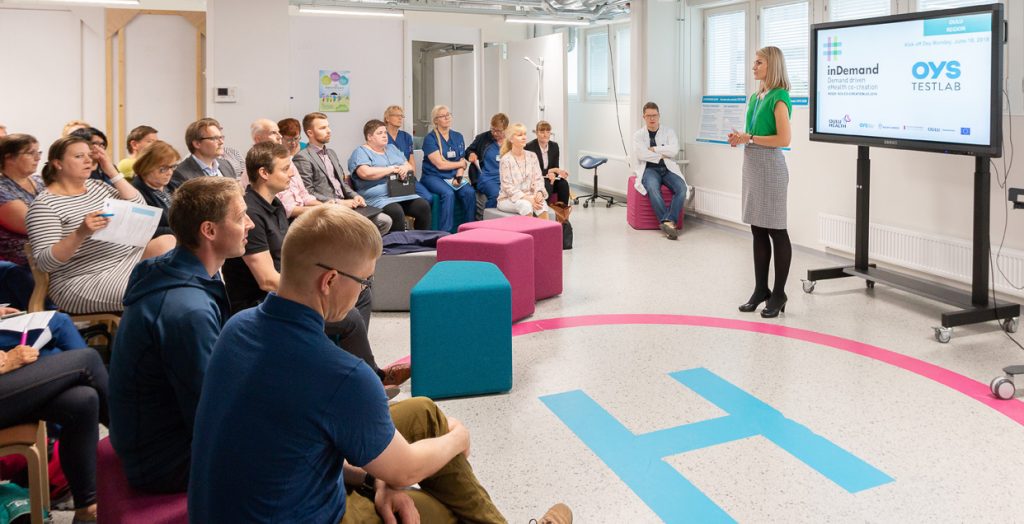 If you're a tech company working in the digital health field, don't miss these co-creation tips!
1. Scheduling is a must. Always remember that the time healthcare professionals spend on a project should be well planned and used efficiently. It is highly recommended that the participants list and discuss all the questions that may arise beforehand.
2. Do some background research about healthcare industry. The co-creation process runs more smoothly if a company does some research before the cooperation begins, like collecting background information about the hospital challenges, the resources needed to develop the digital solutions, etc.
3. Know the hospital's possibilities and restrictions, and define the rules in advance. A hospital is a specific environment for developing health solutions. Undoubtedly, hospitals offer companies valuable platforms for product development, but they impose certain restrictions on co-operation, such as data protection, safety regulations, economic sustainability, or ethical considerations in clinical practice. Communication between companies and healthcare professionals occurs for the exclusive purpose of the co-creation initiative and is regulated by the previously defined rules.
4. Be clear in the solution description. The common challenge companies face during co-creation is providing a clear description of the solution they want to develop in addition to all its possible features. It is crucial that end-users understand what the solution is for and what the main uses are. This, in turn, facilitates sharing valuable feedback.
5. High involvement and commitment. Let us not forget that motivation has a high-level influence on the results we want to achieve. The company's commitment, high motivation and active engagement throughout all the process are the keys to successful cooperation
---
inDemand is bringing together companies and healthcare organizations in the co-creation of digital health products or services. Want to be one of the selected companies? A second call for companies will be launched during the first quarter of 2019.