Impacts of open innovation on company business models: A case study of demand-driven co-creation
Ene 14, 2021
We are happy to inform that the inDemand paper "Impacts of open innovation on company business models: A case study of demand-driven co-creation" has been published by The Journal of Innovation Management.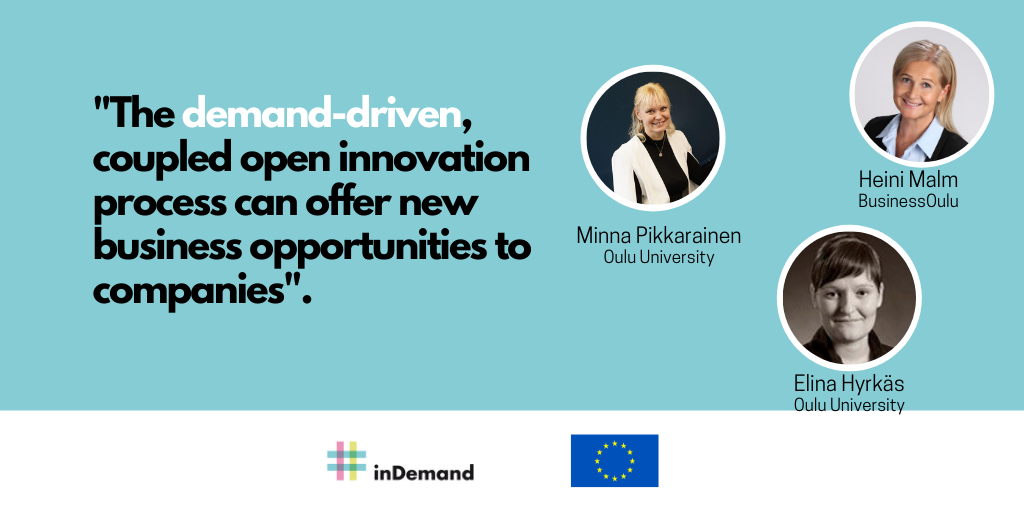 The abstract: 
Research on open innovation refers to a model in which innovation is driven by the needs of the customer. In the healthcare sector, healthcare organizations are often the core customers for companies that want to use e-health solutions to improve patient care and cost efficiency.
We examined the impact of coupled open innovation on companies' business models. The co-creation between network actors was done in a demand-driven manner based on the needs of healthcare professionals.
We present the findings of a longitudinal case study in an international setting. The research generated a new demand-driven coupled open innovation framework that supports companies in the challenging task of exploring economically viable business opportunities.
Our paper contributes to the knowledge management and open business model literatures by providing empirical knowledge on the knowledge absorption and impact of coupled open innovation in the company business models in the knowledge-based economy.
The authors:
Heini Malm, BusinessOulu
Minna Pikkarainen, University of Oulu
Elina Hyrkäs, University of Oulu