Six key issues to consider for success in healthcare co-creation
Abr 07, 2020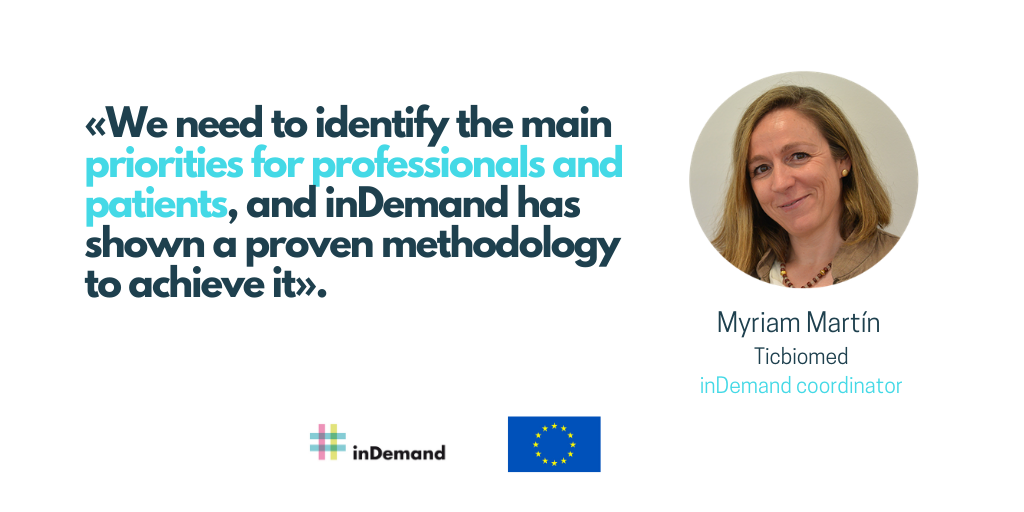 Digitalisation in health care offers providers a new opportunity to deliver better care to patients through access and engagement with technologies. However, no tailored solutions are often ready in the market to meet the needs the professionals face.
It's important to co-create the solutions by meeting those needs while focusing on the improvement patient care, and how to work together to be able to create and prioritise the things that need to be worked on.
In order to co-create, we have to integrate professionals, patients and solution developers into the processes of ideations and execution so that their unique perspectives could, ultimately, drive value for both the developers and the professionals.
So, which are the key issues to be considered when launching a co-creation process? These points have been discussed by the inDemand partners, bringing together the points of view of healthcare organisations, business support institutions and public funding bodies from three European regions: Murcia (Spain), Oulu (Finland) and Paris (France).
Following are the top recommendations:
1. A bottom-up process is a must in co-creation; it should start by taking into account the professionals' needs on their daily work.
2. Alignment with healthcare management priorities is essential to focus on what is necessary and lead the organization to achieve and agree on the actions and goals.
3. Securing the innovation culture and processes within the health organisations ensures the success of need identification and increases the innovation capacity of health entities.
4. Following a demand-driven approach, companies tailor their digital health solutions to actual needs, optimising the user experience.
5. Spending public funds in a more efficient way is achieved by steering innovation from the demand side, ensuring that the solutions procured correspond to their demand.
6. Ecosystems are basic step stones for all sorts of activities. Connecting silos and leveraging the ecosystem capabilities will eventually result in economic growth and work opportunities.
Digital health has gone from a nice futuristic idea to being critical to the future of healthcare management. This is the key to the transformation: We have the technology to make healthcare, seamlessly accessible from anywhere, but prior to move on, we need to identify the main priorities for professionals and patients, and inDemand has shown a proven methodology to achieve it.
Article written by Myriam Martín, inDemand coordinator.