The "inDemand Community" learns from the successful experiences of Murcia, Oulu and Paris
Oct 01, 2019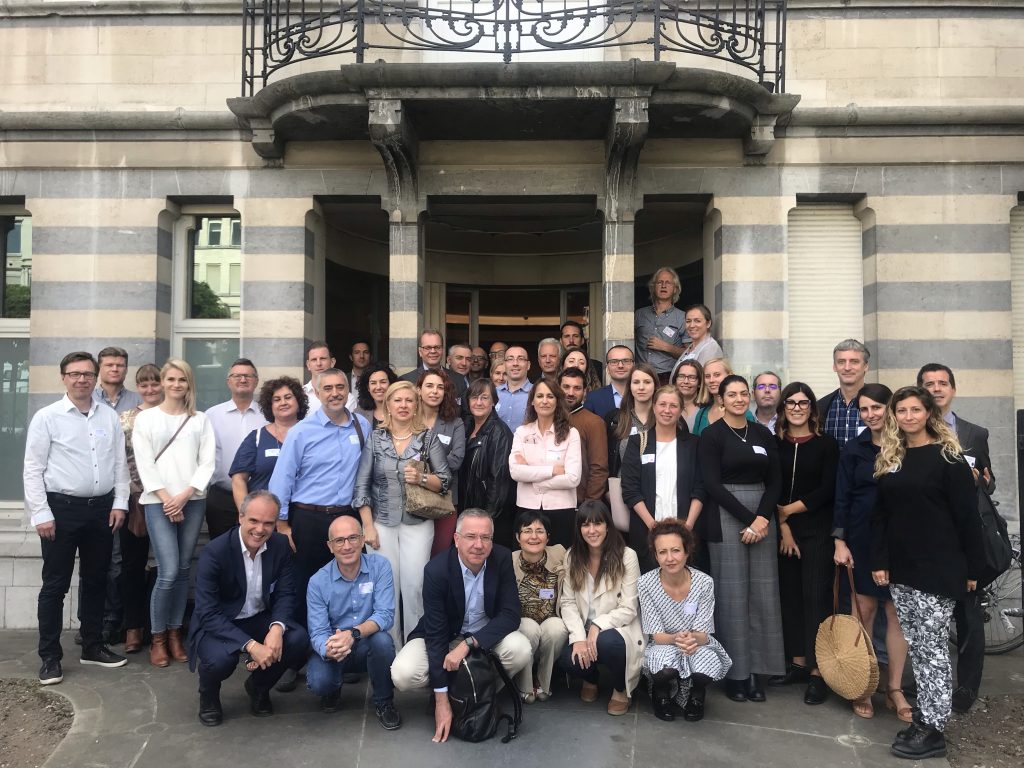 The commitment to digital health increases more and more, as evidenced by the 10 European regions that compose the "inDemand Community" nowadays.
Aragón, Cantabria, Extremadura, Madrid, Navarra, East Netherlands, Pomorskie, Piemonte and Tampere are the members of this Community, all sharing a common goal: to boost digital transformation in healthcare for improving patient care. 
To reach this objective, these regions have opted for the new inDemand model, based on a demand-driven and co-creation approach at the same time. "Healthcare professionals are now the ones taking the lead when it comes to identifying unmet needs. Besides, they have an active role during the development process. We believe this is the optimum way for healthcare organizations to become more innovative and for digital health solutions to have more success opportunities in the real market", says Jorge González, Ticbiomed director and inDemand coordinator. 
Another added value from the model is that it gives to the regions the opportunity of learning how to use their own and structural funds in a more efficient way. This, in turn, will help to boost digital transformation and competitiveness within their territory. 
Murcia (Spain), Oulu (Finland) and Paris (France) are the 3 pilot regions that have implemented the model in the first place with very positive outcomes. During the Brussels' meeting, these pilot regions had the chance to share their experiences with the Community members; i.e. the lessons learned from the 6 calls for companies and 23 co-creation processes in the 3 pilot regions. 
"Healthcare organizations see in inDemand a channel that facilitates the cultural change needed for innovation, which is a key element for digital transformation to succeed. This inDemand model fosters the innovative profile of healthcare professionals, while becoming an agile tool to ease their relation with tech companies thanks to co-creation", explains Jorge González.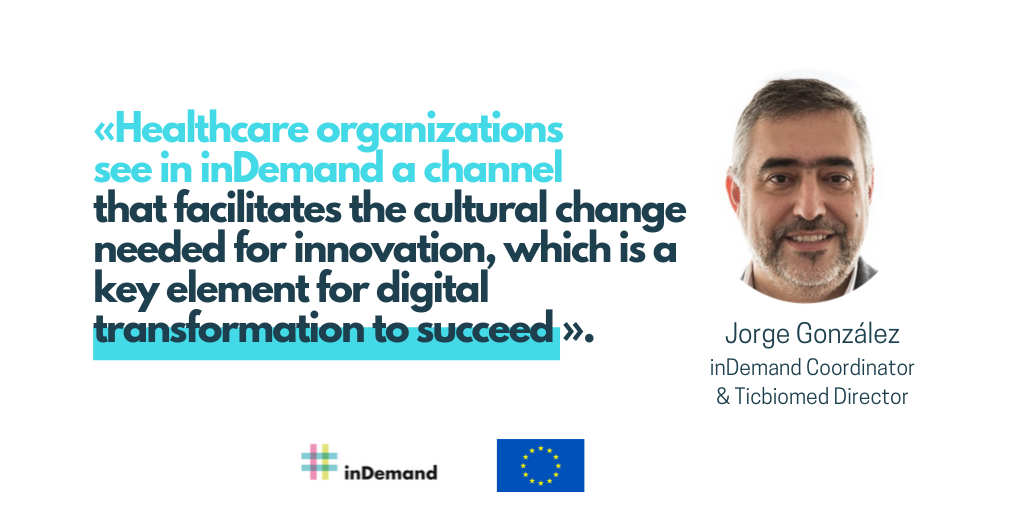 Aragón, an example of the inDemand model implementation
The Spanish region of Aragón has been the pioneer "inDemand Community" member in implementing the inDemand model in Europe. Following the pilot regions footsteps, Aragón identified 3 healthcare challenges and launched 2 calls for companies interested in co-create with healthcare professionals. 
"Demand-driven innovation based on the professionals' needs guarantees success in the implementation. Health professionals needs are easily addressed with the inDemand co-creation model",  según Juan Coll Clavero, from Hospital de Barbastro. 
Jorge Navarro, funder from the Instituto Aragonés de Ciencias de la Salud, highlights that "the inDemand model will become an ordinary tool of the Aragon Healthcare Service to systematically detect and solve digital health needs". 
From the companies perspective, Carlos Lapuerta, member of Aragón Health cluster and responsible for giving support to SMEs, considers that "inDemand has enabled us to generate new opportunities for our regional businesses, to approach public health purchasers and to expand our European network of contacts".