Aragon to announce the digital health selected company [inDemand Community]
Jul 11, 2019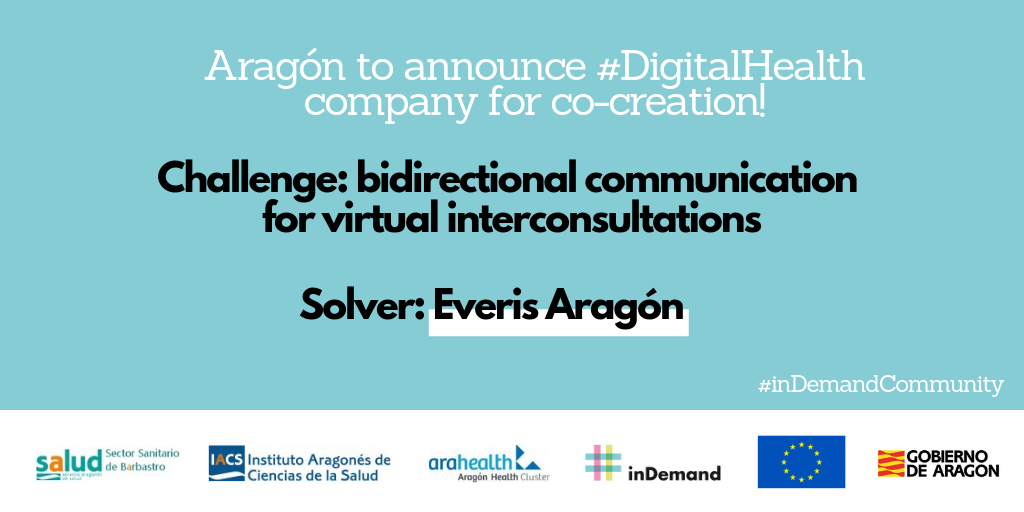 Aragon, as a member of the inDemand Community, launched a call for digital health companies. Following the inDemand model, the Region of Aragon detected 2 healthcare challenges to be solved by technology. 
The first challenge has been declared void.
The second challenge will be solved by Everis Aragón.
---
Thank you very much to all the companies that have participated!
Congratulations to the winners. Now it's co-creation time! 
WANT TO KEEP UPDATED? →REGISTER NOW & RECEIVE OUR NEWSLETTER← (Promise, we don't spam!)