inDemand Community: 12 innovative European regions wanted!
Nov 27, 2017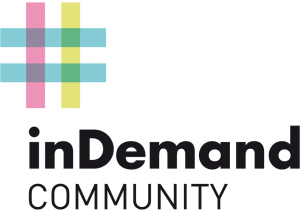 The inDemand project has allocated resources and a small budget to do a direct knowledge transfer from the three pilot regions (Murcia, Oulu and Paris Region) to 12 EU regions committed to replicate this innovative model.
After the coaching and receiving the most valuable first-hand experiences, DOs and DON'Ts, these regions will be in the best position to leverage their available structural funds earmarked for health and digitalisation to promote innovation more effectively in the future. Personalized coaching will save you time and energy, reducing the failure risk! As an added-value, if you become part of inDemand Community you could network with like-minded organizations willing to promote demand-driven and co-creational know-how.
Benefits – Implement a new model with personalized support
inDemand partners will support you with different training activities so that your region could become a referent on innovation and Digital Health.
Your region will couple up with the pilot regions to follow the process and have access to lessons learnt.

12 selected regions will attend four online technical session about specific questions of the process.

A representative of each regional partner organization will be invited to a face-to-face training in 2019, whereby travel and accommodation costs will be covered.
Did you know that one of the inDemand model most important added value is that it is destined to be replicated in other regions? In addition to being innovative, inDemand is also sustainable!
Requisites to be part of inDemand Community
Candidate regions have to replicate the same constellation of stakeholders defined in the inDemand model, naming a:
Challenger (healthcare provider)
Funder (agency or regional body that manages regional funds like ERDF or EFSI)
Supporter (intermediate organisations, like clusters, with a deep knowledge of the healthcare sector)
The selected regions must show commitment to implement the inDemand model leveraging their own resources (eg. regional structural funds)
Identify these three profiles in your region and let's innovate together!
Express your interest
Are you interested in implement a new co-creation and demand-driven model? Would you like to receive close coaching? inDemand Community is for you.
Open call for selection process will be launched in early 2018. If you already want to express your interest, please complete this quick form and we will keep you updated. We don't spam!